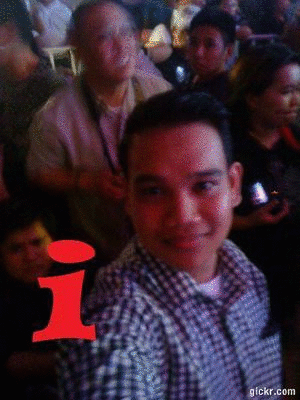 I was holding back to attend this year's FHM 100 Sexiest Women Victory Party (held last night, June 15, at the World Trade Center Manila) because, as what I'd tweeted, I don't feel comfortable seeing seductive girls in lingerie, let alone imagining them! But passing up the opportunity to watch those goddesses ramp while seated comfortably in the VIP section would take my sanity away.
TWIST TV

presents the Highlights
Sorry Angel Locsin but for me, Eula Valdez and Jean Garcia were the hottest and the sexiest last night. FHM equals 'Fearless, Hot Mamas!'
O

bservation: Katrina Halili seemed not so excited last night. I'm not sure if that was because of the fact that she's not this year's number one or because of the obvious fact that the aftermath of her sex video scandal still lingers. She should be thankful that no one shouted "Hayden! Hayden!" while she was taking the catwalk! Or so I thought.
P

ak! Congratulations! Wowowee girls were, um, graceful and . . . um, resplendently beautiful last night. Thanks for the photo op, Saicy Aguila!
A

nd here they are--your sexiest! Your votes did count.
M
y top picks: Ornusa Cadness, Sam Pinto, Julia Clarete, Eula Valdez, Jean Garcia, Iwa Moto and Angel Locsin.
M
issing: Angelica Panganiban, Christine Reyes, Marian Rivera
Heaven-sent! Angel Locsin is officially FHM Philippines' Sexiest Woman this year! Check out the video to know how she soared from the rafters! Amazing? Um, not quite.
From Facebook, with audio:


See you all next year.