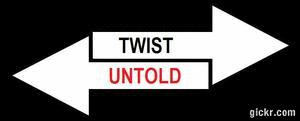 I
t was impossible to miss this how-I-wish-it-was-a-three-or-four-or-five-or-six-hour film adaptation of Meyer's
Eclipse
especially because among the four books, the third one is my most favorite.
S
o, July 21st
—
Wednesday
—
was the big day. And I didn't mind if I was gonna watch my Edward on the big screen on the, er, 22nd day of the movie's worldwide release. The only thing that bothered my normal self before going to the cinema was a tweet from one of my Twitter friends: "You'll switch to Team Jacob once you see it." But fortunately, after not leaving my seat for more than two hours, my feelings for Edward remained unchanged.
Good to Know:
1. I had no waiting-in-line experience. Hahaha.
2. Okay, forgive me this time, my RPattz, but who could resist Taylor Lautner's abs?
3. The opening scene with Riley made me ignore the popcorn.
4. Xavier Samuel was HOT!
5. Edward's make-that-dog-jealous moves.
6. The leg hitch scene, OF COURSE! Robert Pattinson was smoldering!
Good Not to Know:
1. Sorry but I wasn't satisfied with Rosalie's and Jasper's back stories. And the third wife's flashback too. It felt like fast-forwarding your favorite songs!
2. When Bella was just standing up against the wall of rock while Edward and Seth were fighting against Victoria and Riley! It was like, "C'mon, Bella! DO WHAT YOU'VE GOT TO DO!"
3. The too-much-Jacob factor. I don't know if it's just me but I think, the movie was too "Team Jacob." (--_--)
4. Bella kissing Jacob!
Allow me to give this movie four RPattz stars, five being the highest.
See you all next time for the breaking of a new dawn!