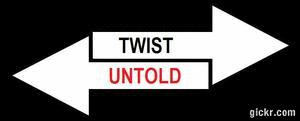 My 21st Birthday Celebration
I hate birthdays. I hate the attention.
October 23, 2010 - The day before my birthday
, I got this:
...And a call from a former classmate calling off their
surprise birthday celebration
for me.
October 24, 2010 - The Big Day
full of worries. I woke up with my sprain still killing me and I could hardly walk. And the worst part was the thought that I didn't know what would happen on my "special day."
But a classic surprise came from nowhere. My former college classmates went to our house and surprised me with a cute "Kapamilya" birthday cake (not in the photo).
(L-R) Johana Vi Gasga, Rose Ann Samorin, Christine Alaurin, Mary Grace Vargas, Gino Leocadio Saldajeno Paje, Sherry Mae Aguilar; (Present but not in the photo: Justine Cargullo)
Top Picks:
Definitely one of the best birthdays I've ever had.
Facebook
and
Twitter
Well-Wishers:
Related Posts: